Shelf life
24 September 2018
If you had only one five-foot bookshelf, to contain all the knowledge required for a full and happy life, what books would you put on it?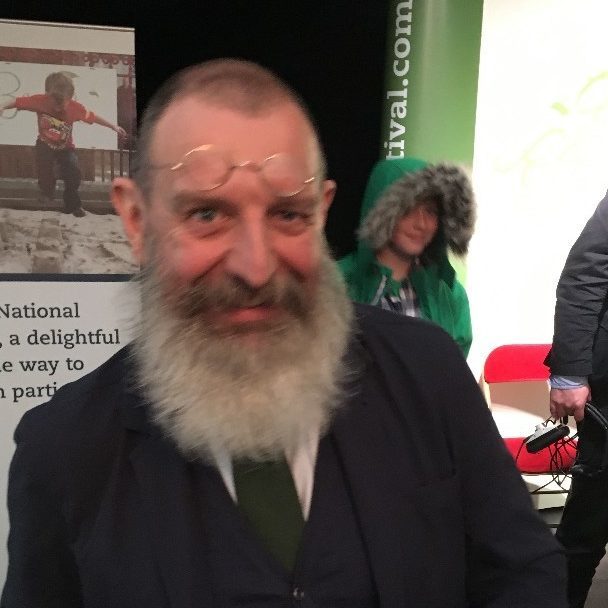 Author Ian Sansom (pictured) and his producer Conor Garrett asked that question in a show for BBC Radio 4 - and brought a live version of the show to Wigtown. 
Guests from the audience came forward to pitch their own favourite volumes, and Sansom decided which to accept or exclude.
Controversially, he declined both the Oxford English Dictionary and James Joyce's Ulysses. 
But he accepted a book about family meals throughout the year, a manual for making hand-made books, and CS Lewis's The Lion, The Witch and The Wardrobe.
What would YOU put on the shelf?