Twelve Steps to bring a book alive
24 September 2018
At book festivals audiences get a huge amount of mental stimulation - but how to access the emotions?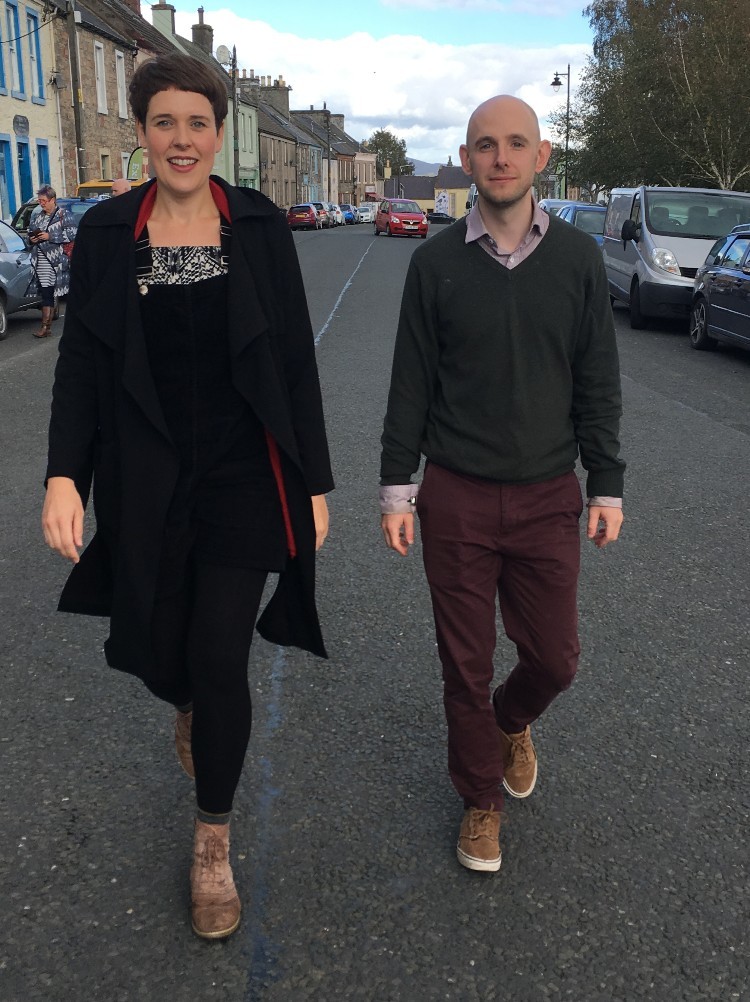 Actor Jessica Pidsley (left) and producer Sam Ruddock brought Wigtown a book about addiction and turned it into something like a meeting of Alcoholics Anonymous.
In the one-woman show, Pidsley played Leslie Jamison, author of The Recovering: Intoxication And Its Aftermath, which investigates the time-honoured idea that writers are unusually prone to alcoholism.
Following the structure of an AA meeting, the show included recordings of heavy drinkers such as Stephen King, David Foster Wallace and Jean Rhys, and a break for biscuits.
Afterwards, Pidsley said she was astonished by the hushed, intense focus of her Wigtown audience.