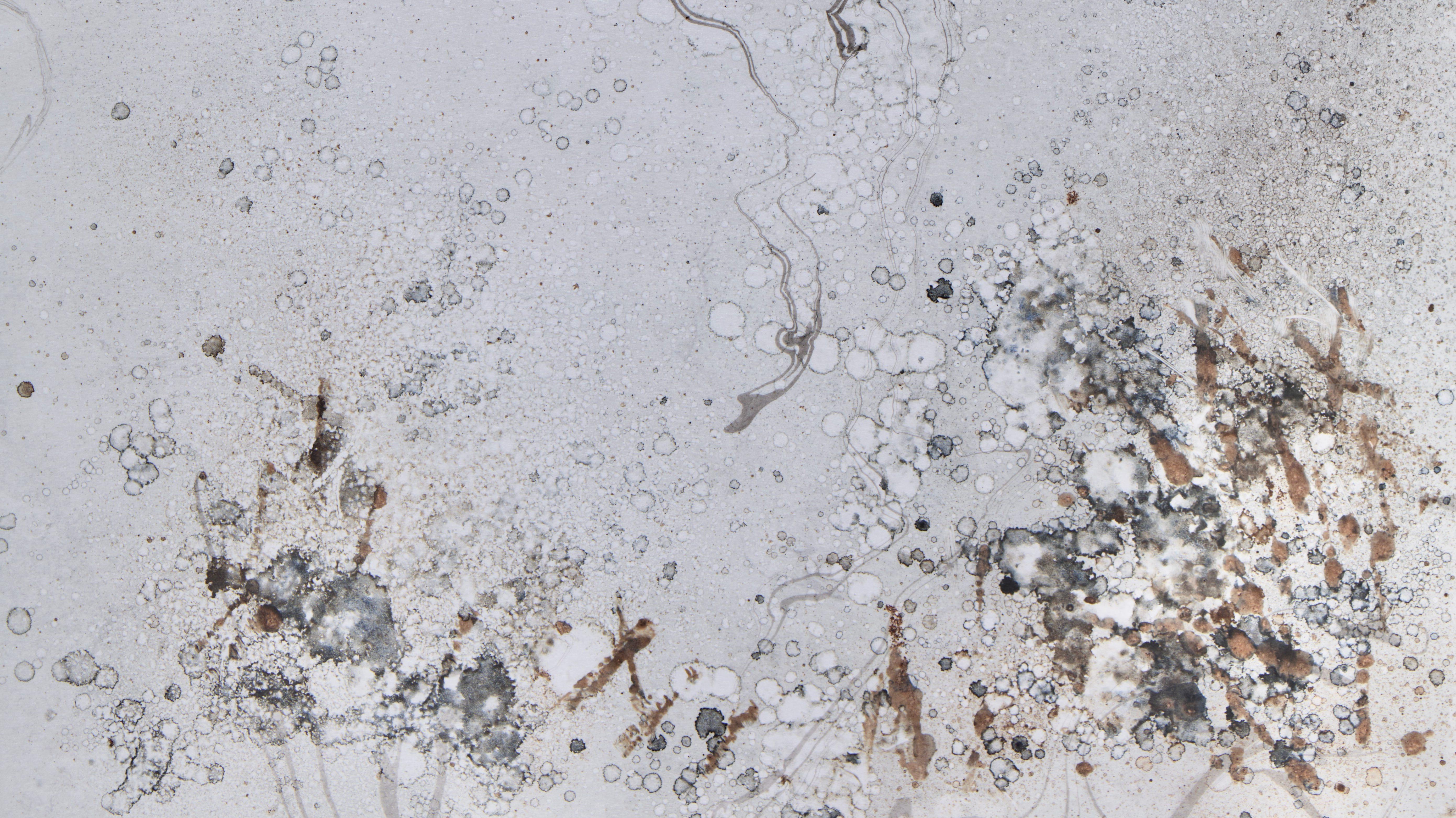 Stone Moon is an exhibition of 'Seven Portraits of Seven Poems', the result of a collaboration between artist Alison Grant and poet and writer Fiona Sampson. Inspired by Sampson's most recent collection, Come Down, the portraits contain the rhythm and intonation of the poet's voice, traces of weather and the changing seasons and samples of soil and mud, spring water and vegetation gathered by Sampson herself, exploring the very nature of poetry.

Six of the seven portraits are here to view in Wigtown as part of a poetry trail between The Bookshop, Number 11, the County Buildings and the Bowling Pavilion. The works on the walls of the exhibition are intended to be viewed while listening to a recording of Fiona Sampson speaking her poems. Scan the QR code in the corner of each portrait to listen to the poem. 
Alison Grant's portfolio is also on display in the Bowling Pavilion. Maps of where to find the exhibition are available at the County Buildings, Bowling Pavilion and Number 11. You can also view it below. 
Alison Grant and Fiona Sampson will be talking about their collaboration on Friday 1 October at 10am in Wigtown Parish Church as part of the book festival. Find out more and book your ticket for the event here.