What We Do
As well as the annual Wigtown Book Festival, we deliver a programme of literature development activities across Dumfries & Galloway.
We develop new audiences, help writers fulfil their potential, support the region's literature sector, cultivate a love of reading for pleasure in children and create opportunities for young people to enjoy and learn through writing and storytelling.


A ten day literary celebration in Scotland's National Book Town
Founded in 1999, the 10-day Wigtown Book Festival is now one of the UK's best-loved literary events. This year the programme has over 200 events and activities for all ages, including music, theatre, food and visual arts.

We run children and family events across the year.
Big DoG Children's Book Festival is a stand alone festival in the spring, bringing leading children's authors to Dumfries for a weekend of family events.
The Big Wig programme runs alongside Wigtown Book Festival, providing events with industry leaders and entertainment for ages 2-12.

Dumfries and Galloway is a wide-reaching region with low social mobility, so many children are not able to visit our Wigtown and Dumfries festivals, so we bring a festival to them with the Big DoG Schools Tour. Last year, we reached over 2000 students in 5 days, spanning the length and breadth of Dumfries and Galloway, with over 1000 books donated.

We are committed to providing creative and professional development for young people.
Wigtown YA is our dedicated young adult programme, hosting YA authors and panels during Wigtown Book Festival.
Hooked festival for young people focuses on professional development in the arts sector with author talks, entertainment and workshops with leading practitioners.
Several previous interns, ambassadors and event staff have gone on to become leading industry professionals in events and publishing.
Events across the year are free for ages 14 - 26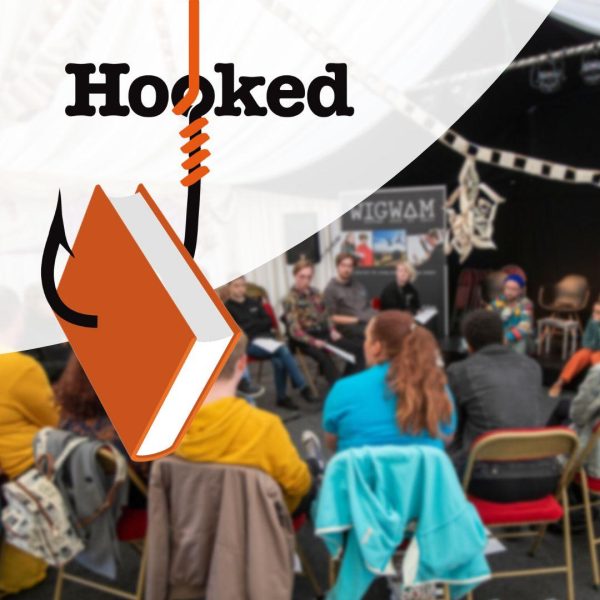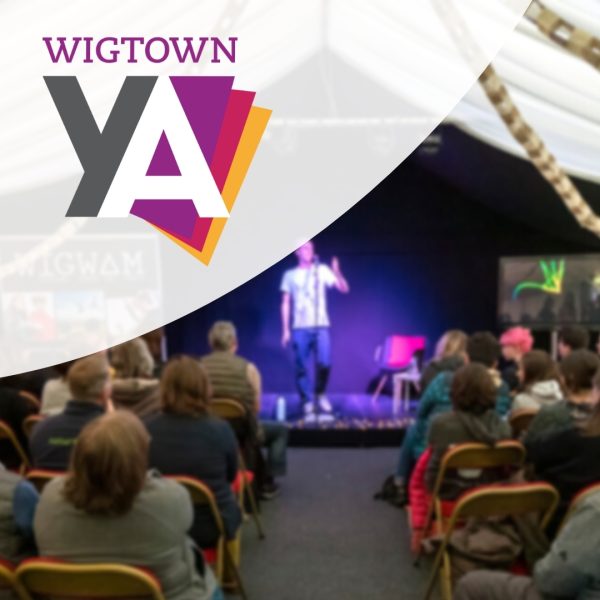 We support writers and poets and offer professional development for emerging writers.
Wigtown Poetry Prize is the only poetry competition which offers prizes in all three of Scotland's native languages, with a winning cash prize of £1500. Additional categories support emerging regional poets and offer publication of a full pamphlet.
The Anne Brown Essay prize offers £1500 to the best literary essay by a writer from or living in Scotland.
The Compass Mentoring Scheme offers professional mentoring from established authors to regional emerging writers.

A town regenerated through books.
Books are the lifeblood of our town, transforming Wigtown from a period of degeneration in the late 90s to the thriving tourist destination it is today.
Learn more about Wigtown's many other bookshops on the Association of Wigtown Booksellers website.
Last year Wigtown was named in The Guardian's list of 10 of the best British high streets.
Read More