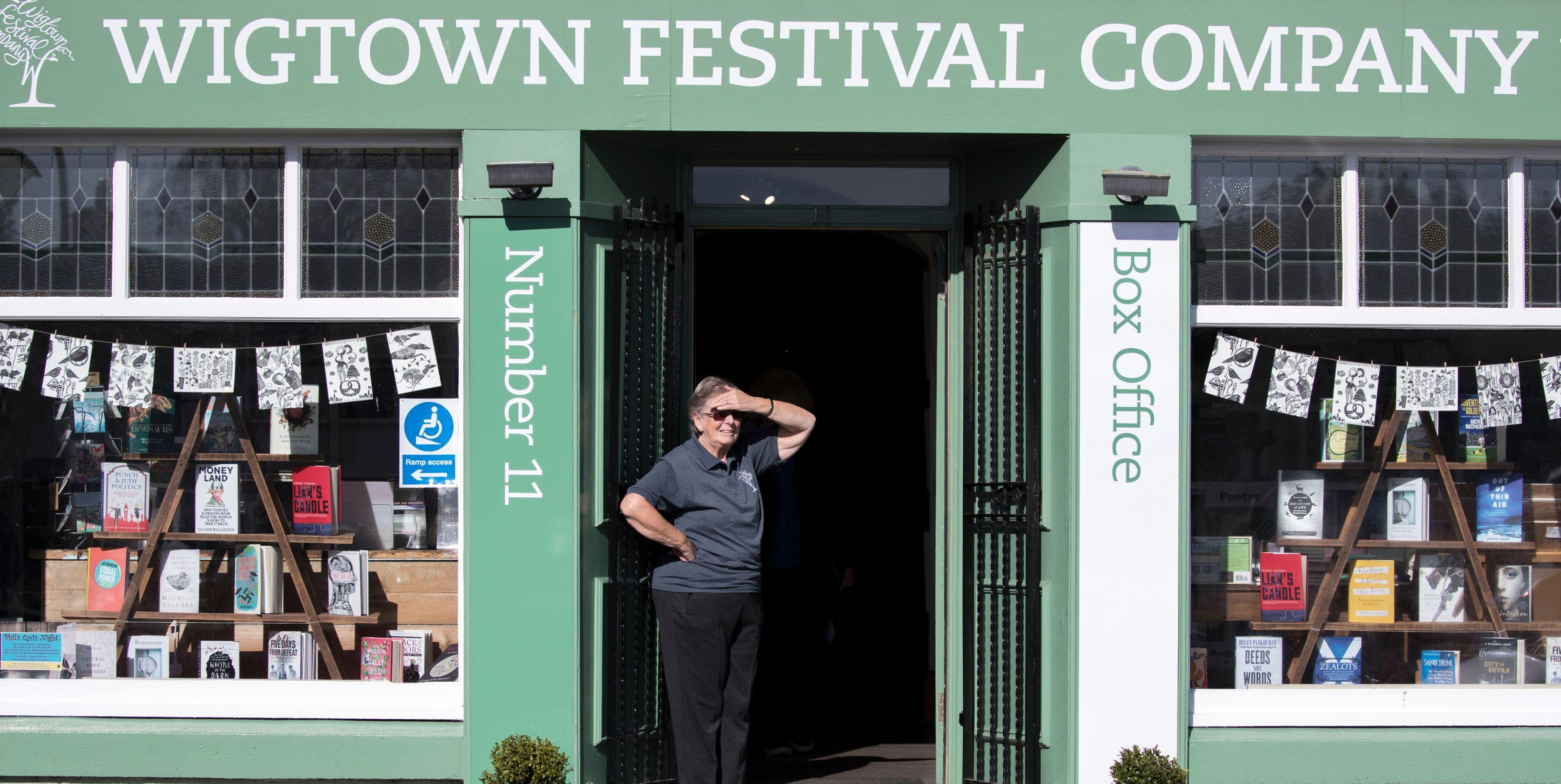 Wigtown Festival Company would not be possible without our volunteers.

Over 100 people generously give their time to the festival each year, working in the box office, decorating venues, driving authors and helping in many other ways.
Volunteers also help run our Number 11 bookshop, welcoming visitors throughout the year.
There are also opportunities to volunteer for other events such as Big DoG Children's Book Festival. Please don't hesitate to contact us with any volunteer enquiries.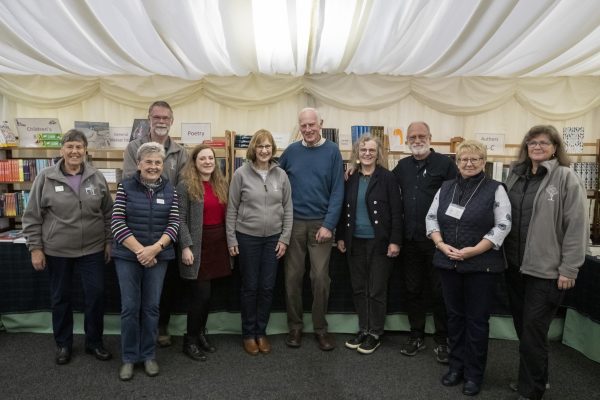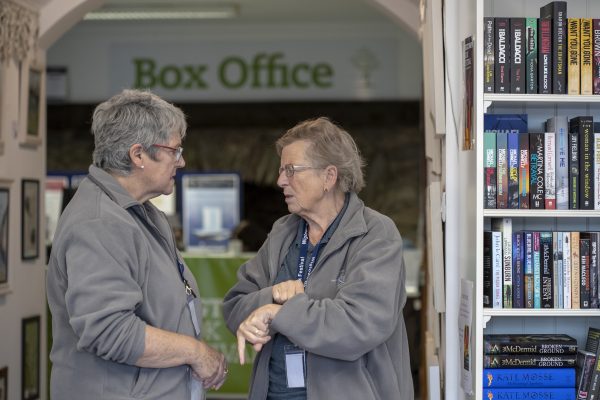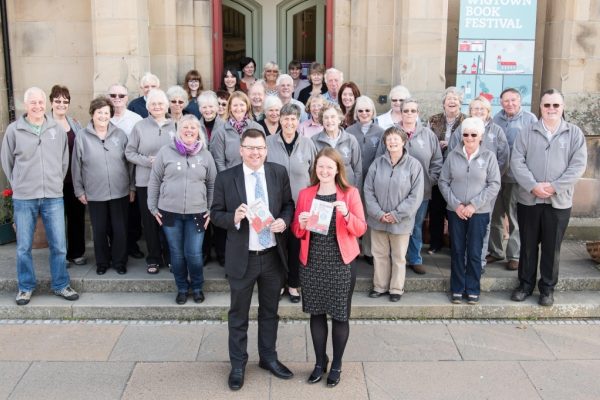 Earn rewards
Each Wigtown Book Festival volunteer receives a £25 voucher for festival tickets. Volunteers can request to steward a specific event.
Our Wigtown Book Festival volunteers are the first to see the programme.
Volunteers at Number 11 Bookshop are entitled to a shop discount.


Make Friends
Volunteering at Wigtown Book Festival is a great way to get involved in the community. We run volunteer gatherings throughout the year to talk shop and reminisce over tea and cake.

Give Back
Join our mission to enrich the literary culture of the region and help our town thrive. Wigtown Book Festival brings £4.3 million to the local economy each year, attracting over 300,000 visitors to Wigtown since it began and over 3000 authors and performers. Our volunteers are an essential part of what we do.
Everyone is Welcome
We are committed to providing equal opportunities. If you are interested in volunteering and have additional support needs, please don't hesitate to get in touch.
Wigtown Book Festival Volunteers
Drivers
Event stewards
Event hosts
Festival bookshop assistants


Number 11 Bookshop Volunteers
Shop assistants
Administration


Big DoG Children's Book Festival Volunteers
Big DoG is a great opportunity for anyone who is interested in children's literature, who is based in Dumfries, or who can't make our main festival. Big DoG takes place in the spring but if you are interested in volunteering, let us know at any point and we will keep your details on file as an interested party.

If you would like to know more about how to get involved please email [email protected] or phone the office on 01988 402036.