5 Questions
Stuart Turton
29 September 2020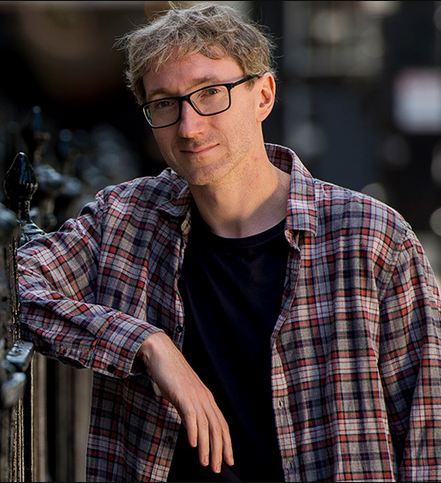 1) Tell us about The Devil and the Dark Water
It's set on a boat in 1634, which is being stalked by a demon. Three impossible crimes are promised, culminating in an impossible murder. Thankfully, the world's greatest detective is onboard to solve the mystery. Unfortunately, he's a prisoner, and nobody knows what he's accused of. It's left to his sidekick to solve the mystery in his stead. It's this mad, locked room, seafaring, Sherlock Holmes-style adventure.
2) In the Seven Deaths of Evelyn Hardcastle you seemed to revel in the ideas that the world, and even our own identities, are not as they seem. Is that a strong element in the new book?
It really is, though I tackle it slightly differently. The Devil and the Dark Water is concerned with what society says you can be, and what you actually want to be. The main characters are all sidekicks, or sidelined, in some way. When everything on the boat begins to unravel - including the societal norms of the period - they're given the chance to be the person they wish to be, or forced to find reserves in themselves they never thought they had. A lot of the book is about what standing next to greatness actually looks like, and what it would do to you.
3) Have you experiences as a tech and travel journalist influenced your fiction?
Weirdly, I think my interest in tech and travel influenced my entire life. Those interests are the reasons I ended up working on the magazines I did when I was a journalist, and you can see my fascination with them in both my books. Seven Deaths was an Agatha Christie novel with a sci-fi bent, and this one deals with a boat travelling from Jakarta to Amsterdam. In both cases, I travelled extensively for my research, and tried to infuse the stories with the sights, smells and senses of the locations.
4) Which books and authors have most shaped your work - or life?
It has to be Agatha Christie. She's the reason I write mysteries. She's probably the reason I write, at all. I read all those books between about eight and ten, and they're still my comfort books. I adore them. When I first started writing, it was with the aim of writing a novel in the same way she did, with the clues, and the red herrings, and the satisfying reveal. Seven Deaths was my spin on it.
5) What can we expect from you next?
More books, hopefully. I love my job. I have a publisher who's happy to let me tell weird stories that stray through genres, so I'll probably keep doing that. I'm having fun. That's all anybody can ask.