Anne Brown Essay Prize 2022 Terms and Conditions
26 September 2022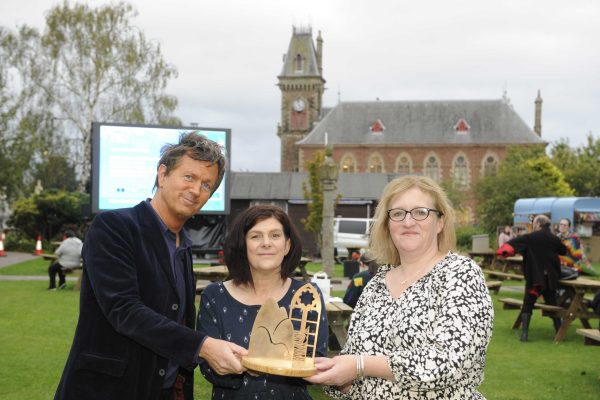 Wigtown Book Festival announced today the launch of the 2022 Anne Brown Essay Prize for Scotland, in partnership with The Herald. The £1,500 prize will be awarded for the best literary essay, published or unpublished, by a writer in or from Scotland.
The annual award has been created in memory of Anne Brown (1942-2021), former Wigtown Book Festival chair of trustees and a widely respected BBC radio producer. It is generously supported by her children, Jo and Richard.
About the Anne Brown Essay Prize


 There is no fee for entry.


The organisers especially welcome unpublished essays. Published authors and their publishers are also invited to submit work published no earlier than 1 July 2021.


Entrants must be aged over 16 and resident in Scotland, born in Scotland or have a longstanding association with Scotland. The judges' decision in interpreting these conditions is final. Entrants are invited to seek advice if in doubt over eligibility.


The judging panel has sole interpretation of what constitutes an essay. The word limit is 4,000 words. 


Entries should be emailed as a word or PDF file attachment to annebrownessayprize@wigtownbookfestival.com. Please include your name, address, email address and telephone number in the body of the email - not within the essay document.


There is no limit to the number of essays that entrants can submit.


Winning entrants will be expected to give reasonable assistance in any promotion associated with the prize - for example, agreeing to be interviewed by the press.


In addition to the winning essay, commendations may be given at the discretion of the judges, though no monetary prize will be awarded.


Salaried staff and current Trustees of Wigtown Festival Company may not enter the competition. Freelancers who have received payment for Wigtown Book Festival are eligible to enter.


The prize is administered by Wigtown Festival Company on behalf of the family of Anne Brown. The organisers admit no liability for any losses or damages arising from participation in this competition. Entrants are expected to ensure that entries conform to the laws on copyright and defamation.


The organisers reserve the right to amend or waive any of these terms and conditions.


The closing date is 31 March 2023


About Anne Brown
Anne had an accomplished career and spent most of her working life as a broadcast journalist with the BBC, starting in the London newsroom, moving to current affairs in Newcastle and in the mid-80s she joined BBC Radio Scotland, working as a reporter, presenter and producer in Dumfries, Selkirk, Aberdeen, Orkney and Shetland, as well as Edinburgh and Glasgow.
She wrote and produced many documentaries, produced Newsweek Scotland and Good Morning Scotland, and presented a regular series of programmes for the World Service. She was commissioned by Canongate to write a book about the alleged child abuse scandals in Orkney in 1991.