Book Week Scotland 2020
What's in story for BWS?
5 November 2020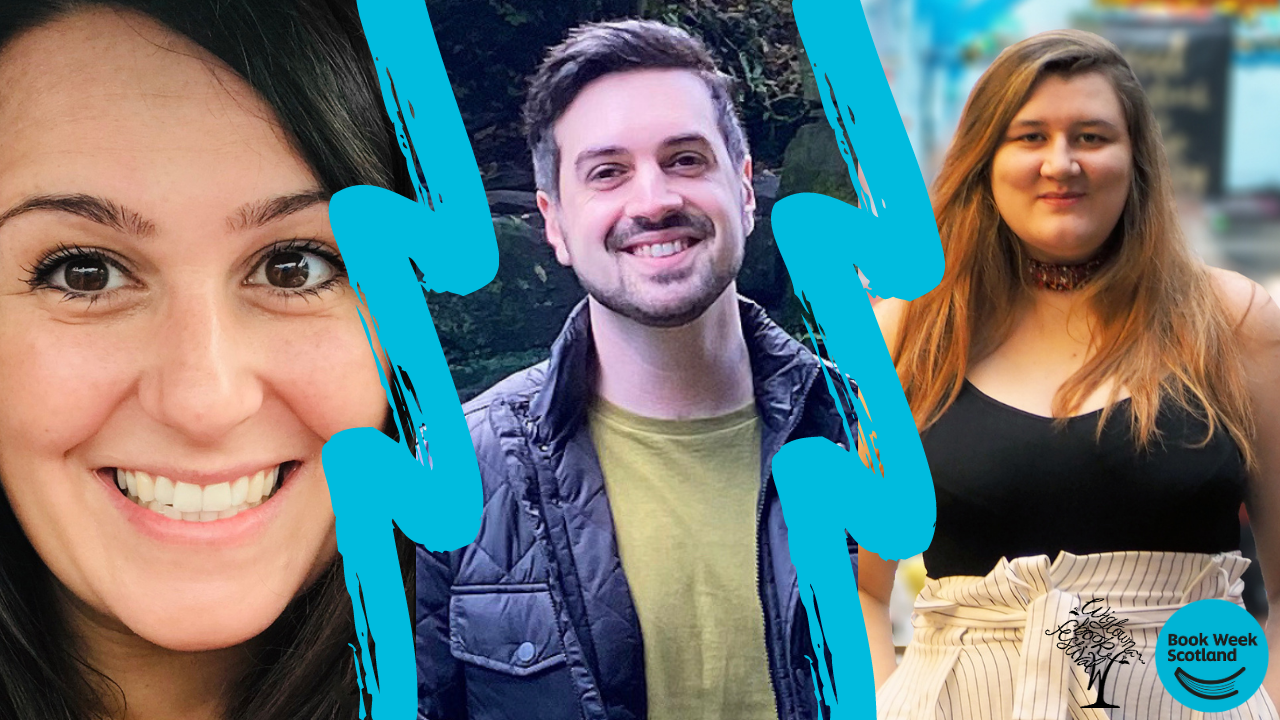 At Wigtown Festival Company, Book Week Scotland has been an integral part of our year round activity for the last 7 years and whilst this year the format is a little different we are thrilled to be able to bring you diverse and engaging events covering workshops in illustration, creative writing and character creation alongside author discussions. With events suitable for and of interest to all ages this year's Book Week Scotland programme is not to be missed.
Our Book Week Scotland programme offers seven digital events (plus a few bookish surprises taking place in Wigtown) by debut writers Corrina Campbell and Elle McNicoll. We are in great company and you can check out the nationwide programme of events offered by Book Week Scotland, Scottish Book Trust and all other partner organisations here. 
Corrina Campbell is the third debut to be published by Little Door Books. She is a highly talented new author/illustrator with a wonderfully quirky style, bringing to life her colourful world. Her Book Week Scotland events will be themed around her debut book The Girl who Stole the Stars which is a perfect alternative seasonal tale about friendship, love and happiness, and doing the right thing. Everybody loves the stars but have you ever loved them enough to steal them? Not just one or two, but all of them? When a little girl decides she wants a real star of her own she can't resist taking them all. What she doesn't realise is that taking the stars will have disastrous consequences for her and millions of other children around the world. But what will it take for her to give them back?
Elle McNicoll is a Scottish and Neurodivergent writer, living in London. She graduated with a first in Creative Writing and went on to complete a Masters dissertation on the lack of Own Voices representation for Neurodivergent children, she grew tired of the lack of inclusivity in the industry and wrote a book herself. Her Book Week Scotland events will be about her debut book A Kind of Spark which tells the story of 11-year-old Addie as she campaigns for a memorial for the witch trials that took place in her Scottish hometown. Addie knows there's more to the story of these 'witches', just like there is more to hers. Can Addie challenge how the people in her town see her, and her autism, and make her voice heard? A story about friendship, courage and self-belief.  
The team at Wigtown Festival Company would love to see your drawings and crafts, or pictures of how you and your family are enjoying Book Week Scotland this year. Post them to the Facebook page or email them to us at [email protected] with your permission to share.
All of our Book Week Scotland events will be available on the Wigtown Book Festival website and our YouTube channel.
We are looking forward to seeing you at this year's digital Book Week Scotland - stay safe and keep on reading. 
Supported by Scottish Book Trust.