Translating ancient Chinese poetry into Scots
Brian Holton
11 May 2022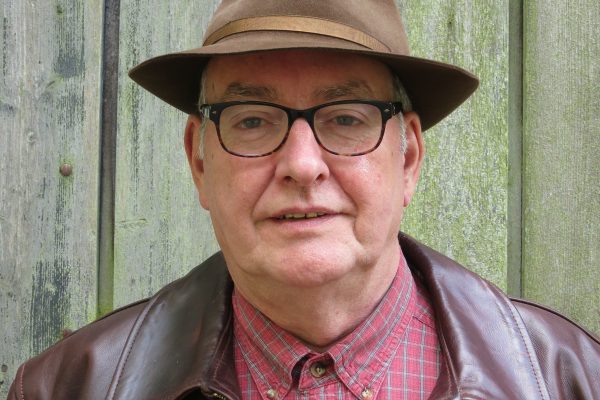 Brian Holton, this year's judge of the Wigtown Poetry Prize's Scots category, answers some of our questions on his work translating Chinese poetry into Scots and what he will be looking for from poetry prize entries. The Wigtown Poetry Prize is open to international entries and closes on 10 June. To enter, or find full details on each of the prizes, visit the Wigtown Poetry Prize website. 
Can you tell us a bit about your work translating ancient Chinese poetry into English and Scots?
I translate Classical Chinese poetry into Scots (not contemporary poetry in Modern Standard Chinese: that I put into English).
I began experimenting with Scots in 1980 or thereby: like most Scots-speakers I had only been taught to write in English, though, unusually, I had read literature in Scots at Galashiels Academy, under Donald MacInnes. My first attempts amazed me. I hadn't known I had this command of the language, or that Scots was more than adequate to the demands of rendering Chinese elegantly, precisely, and affectingly. It continues to amaze me.


Was there anything surprisingly similar between those older poems and contemporary writing?
We all belong to the same species, and, no matter how far apart in time or space, our hearts all resonate to the same frequencies, so there are always things in common.
Ezra Pound described literature as "News that stays news" – these poems were fresh, new-made and contemporary when they were written, so their translated voices must be fresh and new as well.
It's not always remembered that Modernist poetry in Europe (and hence much other contemporary poetry) stemmed from early 20th century readings (and misreadings) of translated Chinese and Japanese poetry by Pound and others – so the very nature of Classical Chinese poetry lies at the roots of modern poetry in Scots and English.
What advice do you think the ancient Chinese poets would give to people writing poetry in 2022?
Mak it new.
Ticht form frees up thocht.
Shaw, dinna tell.
The poet juist sterts the haill hypothec: the final pairt o onie poem is made bi the reader, sae lea some space for the reader ti feinish the poem in their ain wey.
Which poets from that time period have come to be your favourites?
Now, you're talking about a time period of 2-3,000 years, in the oldest continuous literary culture on earth, one so vast that nobody has read all the books - but I have a great love for Tang poet Du Fu and his friend Li Bai (8th century CE), the tragi-comic 13th-14th century dramatist Qiao Ji, and also for the author of the ancient shamanic songs collected in the Songs of the South (?2nd century BCE – 2nd century CE?), who might have been Qu Yuan (?4th-3rd century BCE), the first named poet in Chinese history.
What are you looking for from Wigtown Poetry Prize entries?
New thochts, things niver yit said in Scots (or onie ither tongue).
Rich, gaucie, bauld, innovative Scots.
Poems biggit wi precision in thocht, soun, structure, an leid.