Get Hooked on Books at the Big DoG Weekend
Two festivals in one weekend as Big DoG teams up with Hooked
9 February 2023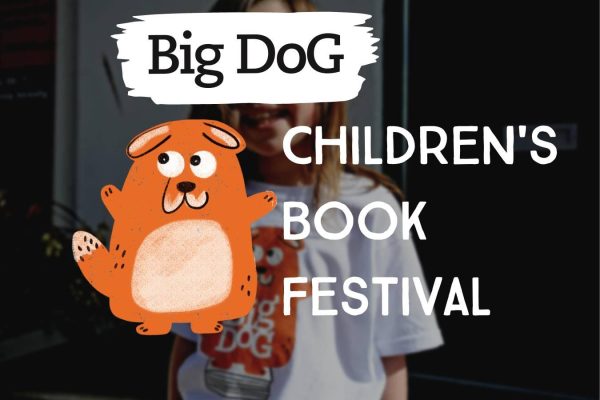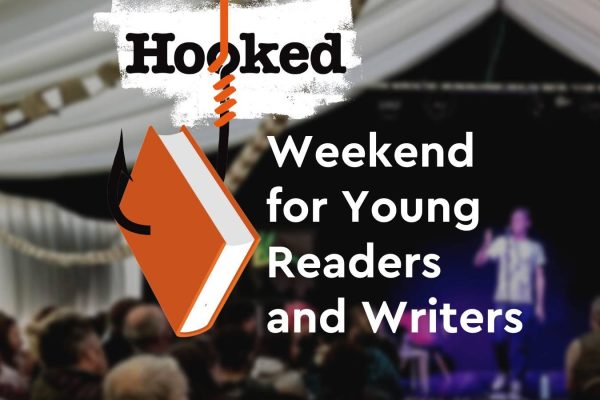 Big DoG and Hooked are teaming up to provide a bumper weekend of children's and young people's books, storytelling and other activities. Taking place at Moat Brae in Dumfries from 30 March to 2 April it will feature some of the nation's favourite children's and young adults' authors. The full programme will be unveiled and tickets will go on sale on 21 February but the organisers, Wigtown Book Festival, are giving a sneak preview of a little of what's in store.
The Big DoG weekend will include appearances by record-holding Paralympian swimmer Ellie Robinson, who recently published her first book Gold Medal Mysteries. Jack Meggitt-Phillips, whose book the Beast and the Bethany was named by David Walliams as one of his top Christmas reads, will also be there. Jack said: "The beast and I can't wait to eat . . . I mean, MEET . . . the children of Dumfries and Galloway. I love running creative writing sessions with children, and seeing all the wonderful, and often worryingly terrifying tales that spill out of their imaginations."
Big DoG will also welcome Alex Foulkes, a writer of spooky tales for children, who is the author of the Rules for Vampires series. Alex is already well-known to youngsters in the region having been part of the Big DoG Schools Tour which brought authors to over 2,500 pupils in 53 Schools across the region, from Gretna to Stranraer. Alex said: "I'm so lucky to have met fantastically imaginative young readers and writers in Dumfries and Galloway last year. Thank you so much to the Big DoG team for making this adventure possible - and I can't wait to visit Dumfries again for the Big DoG festival in April. See you all soon for vampires, books and a huge celebration of reading."

Hooked is a festival for 16 to 26 year olds which focuses on professional development in the arts sector, alongside author talks and entertainment. Through workshops and events with leading writers and practitioners, Hooked provides a gateway for the next generation of authors and artists.
Andy Stewart, Big DoG's Executive Producer, said "It's going to be a great weekend – as you can see from this sneak peek, so just keep watching out for the full programme. Moat Brae is such a great place to hold a festival celebrating literature for children and young adults, so we hope you can all join us there."
Big DoG will also see Moat Brae's team offer a packed programme of themed events including an amazing chocolatey strand marking 21 years of Scots language publisher Itchy Coo by celebrating Charlie and the Chocolate Works by Roald Dahl, translated by Matthew Fitt. Mairi Kidd, of Moat Brae, added: "Our mission at Moat Brae is to inspire children and young people and their families to have fun with books. We are so looking forward to the Big DoG festival which is packed with chances to meet authors and illustrators, hear about amazing new books and rediscover old favourites, and get hands on with writing, drawing and making."