Volunteer for Wigtown Festival Company
17 January 2022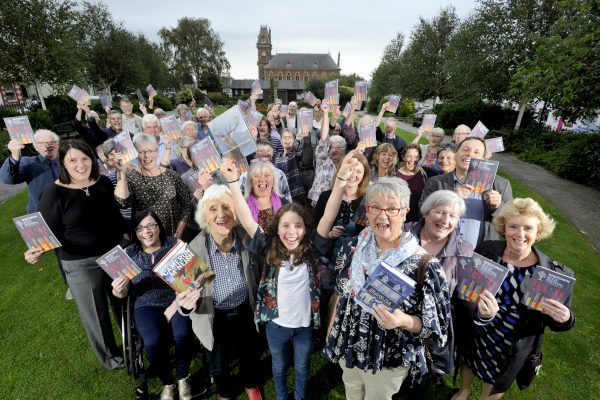 Volunteers are the lifeblood of Wigtown Festival Company, the charity behind the annual Wigtown Book Festival and a programme of events that take place in Scotland's National Book Town and across Dumfries and Galloway throughout the year.

Volunteer support for the organisation is given in lots of ways and can be tailored to the skills, interests and time any individual has to offer. Ranging from weekly help in the charities book and gift shop [Number 11], to driving speakers to and from train stations, and stewarding events at the annual Wigtown Book Festival, our army of volunteers really do make it happen.

With a growing year round programme which includes Big Bang Science Festival, Big DoG Children's Book Festival in Dumfries, Hooked young readers and writers day in Dumfries, the annual Wigtown Poetry Prize, Writers' Gathering D&G, and the 10-day Wigtown Book Festival, the team are keen to welcome new volunteers and would urge anyone who might be interested to get in touch.

Interested parties can contact Anne Barclay, Operational Director on [email protected] for a chat about what volunteering might entail or use THIS LINK to register your interest.

If you know anyone who might like to offer an hour a year or a few hours a week, please share this link.