We're Looking for New Trustees
15 February 2022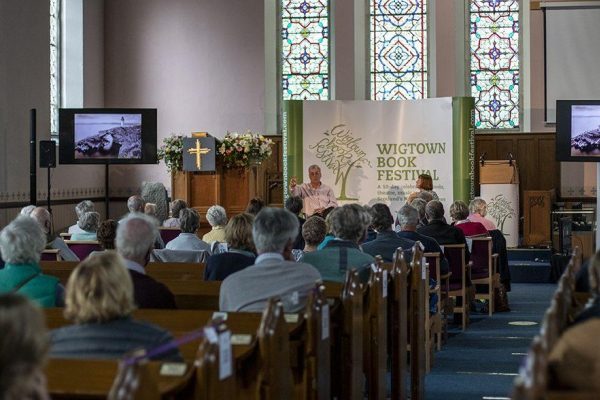 Do you have a strong interest in the Arts and are you excited about making a difference to the economy of Dumfries and Galloway?

Wigtown Festival Company (WFC) is looking to recruit three new trustees to join its Board. Apart from its renowned Book Festival held over 10 days in late September, WFC provides a diverse year-round range of other local activities including a science festival, and programmes for children and young people to develop the literary and cultural wealth of Scotland's National Book Town and its surrounding region.
We are looking for individuals who share our vision to contribute to the ongoing strategic development and effective governance of WFC.
In this recruitment round we are keen to enhance the diversity of our full Board and we specifically welcome applications from the widest range of cultural backgrounds and lived experience, including individuals with a disability. We are specifically looking for skills in human resources, marketing and finance.
The Board meets six times a year in February, April, June, August, October and December. The next AGM also takes place in February 2023. This year, meetings will be in-person in April 2022, August 2022 and February 2023, and online in June 2022, October 2022 and December 2022. Meetings usually last 2-3 hours.
We welcome applications from any part of Scotland although residing in or having links to Wigtown and Dumfries & Galloway more widely will be an advantage.
If you are interested to finding out more, please visit the WFC website to find out more on the work of the Company. For specific information on the roles and responsibilities of Trustees and how to apply, please check the link below for full details.
Sandra McDowall, the Chair of the Board, or Roger Davis, the Vice-Chair, will welcome informal discussion about the role in advance of applying. Contact [email protected] or 01988 403222 to request their direct details.
The closing date for applications is Monday 14 March 2022.
You can view the Board Recruitment Pack here.