Wigtown Welcomes Lee Randall as Guest Programmer for 25th Festival
2023 to be a 10-day celebration of Book Town and storytelling
6 February 2023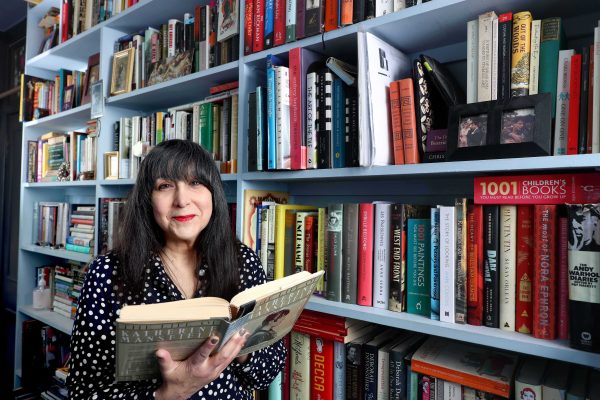 Lee Randall, a well-known figure in Scottish literature and media, has been appointed as Guest Programmer for the 25th Wigtown Book Festival.

Over the past decade Lee, who lives in Edinburgh, has become closely associated with Wigtown, chairing around a dozen events a year and contributing to all aspects of the festival. Her new role will involve curating the 2023 Wigtown Book Festival programme which includes everything from talks by a wide variety of authors to annual lectures, performing and visual arts and much more.
Lee said: "I have been in love with Wigtown Book Festival for more than a decade now. At first I would just go for a few events, and then I began staying the whole 10 days. I am thrilled to have been given this opportunity and especially for the 25th year. Despite the direness of the world right now, my mission will be to make this quarter century of Wigtown Book Festival something celebratory."
In addition to her close relationship with Wigtown, Lee has previously programmed the Borderlines Carlisle Book Festival, the Granite Noir crime fiction festival in Aberdeen and worked on the 2022 St Hilda's Crime Fiction Weekend. She has also worked in publishing, is the author of several biographies and spent 13 years writing and commissioning arts content for The Scotsman and Scotland on Sunday.
Literature, and storytelling more widely, are abiding passions for Lee who said: "Book festivals are my natural habitat – I love them. They are a place where ideas, writing, reading, and commerce all meet up for a great big party.
"I also believe that stories matter – they are how people understand themselves, each other and the universe around them. Humans have always told stories – from their earliest origins gathered round a camp fire. Whether it's through books, poetry, song – we need to tell stories, they are important and literacy is important. Book festivals like ours bring all these things together."
Wigtown Book Festival 2023 will take place 22 September - 1 October.