Adrián Maldonado ~ Galloway in the Viking Age ~ 7pm, 2 Feb 2022
17 January 2022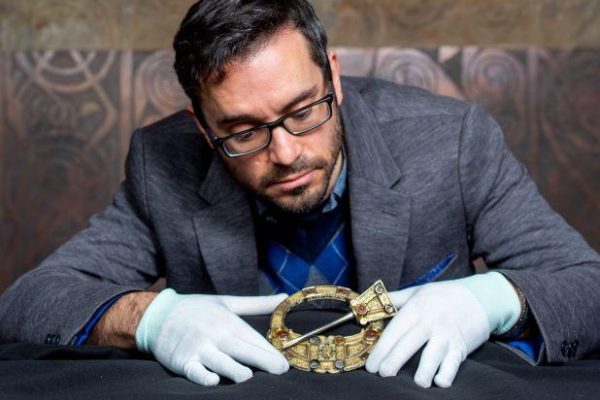 Adrián Maldonado ~ Crucible of Nations
Wednesday 2 February
7pm (GMT), online
Once caricatured as a time of blood, the Viking age was an era of huge political and cultural change. Out of it came many of the structures that would remake nations and shape the future of Scotland and England, a process in which Galloway was central. Adrián Maldonado takes an intimate journey through the collections of the National Museum of Scotland to reveal a story less told.
To celebrate the start of our Scotland's Year of Stories 2022 programme, we'll be giving three signed copies of Adrián Maldonado's new book Crucible of Nations: Scotland from Viking Age to Medieval Kingdom to attendees at this event.
About the speaker
Dr Adrián Maldonado is the Galloway Hoard Researcher at the National Museums of Scotland. His interests include early medieval Scotland, the Viking Age, early Christianity, the archaeology of death and burial and medievalism in pop culture. He is the author of Crucible of Nations (2021).
Crucible of Nations is available to purchase from our online bookshop.
Photo: ©Neil Hanna
This event is support by Scotland's Year of Stories 2022