Womb with a View
Interview with Leah Hazard best-selling author of Womb
7 August 2023
Womb, the new book from NHS midwife and activist Leah Hazard, is an eloquent biography of a miraculous, misunderstood and overlooked organ. As the place where we all begin, she believes it deserves to be properly understood. The book covers everything from Leah's own experiences working in a Scottish hospital through to the history, and inbuilt biases, of women's reproductive healthcare. Her previous book Hard Pushed: A Midwife's Story was a best-seller, and Womb is just as compelling – if not more so. We spoke to Leah about the state of the health service, midwifery and her wider concerns about women's bodily autonomy ahead of her appearance at the festival.
The opening chapter observes that Edinburgh's Surgeon's Hall Museum collection includes many more testes and penises than uteruses. If you curated an exhibition on the womb, what would it include?
If I curated an exhibition on the womb, I would include the uterus at all possible stages and variations of its life: infancy, adolescence, pregnancy, disease and menopause. It's important for people to realise that the uterus is a dynamic, changing organ that looks and performs differently at various times.
I'd also include some of the scientific advances relating to wombs, such as the intrauterine device (for contraception), hysteroscopy instruments and the Da Vinci robotic system that's often used for womb transplants.
How has your experience as a midwife in a busy Scottish hospital affected your views on how the health service cares for women during pregnancy and childbirth?
Our maternity service is in a sadly predictable and preventable state of crisis. Midwives and other staff are trained to give a world-class, gold standard of care to women and birthing people, but shortages of staff and other resources prevent us from doing so.
It's a tragedy with a real human cost: lives of mothers and babies are lost to substandard care every year, countless more suffer physical and psychological birth trauma and midwives themselves are leaving in their droves. This is a sad representation of how the current government devalues the wellbeing of people with wombs.
To what extent is reproductive healthcare still in the shadow of historical ideas and prejudices – often those of affluent white male Victorians – about women?
We're still very much in the shadow of long-standing, patriarchal ideas about women's bodies. The roots of these ideas go all the way back to Roman times, and since then, women's bodies have predominantly been viewed with disgust, suspicion and frustration.
Nowadays, women's health is massively under-resourced compared to general health as a whole, women face long waiting times for gynaecological treatment and diagnosis, our reproductive rights are under threat and we often feel internalised shame about our bodies and the language used to describe them. There are small signs of progress but the general picture remains fairly bleak.
You have many concerns about the state and extent of women's reproductive health – if you were in charge what would be your three top priorities?
I would provide adequate funding for maternity care, cut waiting lists for gynaecology referrals and improve reproductive health education in schools. Those three things could make a massive difference to women and to public health in general.
You talk extensively about forced sterilisation, medical experimentation, rape as a weapon of war, eugenics – is progress being made in combatting reproductive violence and what are the greatest threats to women's safety and bodily autonomy?
Unfortunately, we still live in a time when women's bodies are weaponised and our reproductive rights are under threat. We have seen how rape and sexual violence have been used by invading forces in Ukraine, for example, and in other 'peaceful' countries such as the UK and US, we continue to have to fight for bodily autonomy.
The repeal of Roe v Wade in America has put millions of American women in jeopardy; forced birth should be a thing of the past, but it's been made a very real prospect in some American states with restrictive abortion laws.
In the UK, we continue to see draconian punishments inflicted on women who attempt to end their own pregnancies, and in Scotland, we're still pushing for buffer zone legislation to prevent patients and staff being harassed and intimidated outside abortion care facilities.
We have a long way to go. Womb is a celebration of a powerful organ, but also a call to arms – we must remain vigilant to abuses of our reproductive rights. That battle is far from over.
The bestselling midwife considers the uterus

Thursday 28 September 13:30
Book Tickets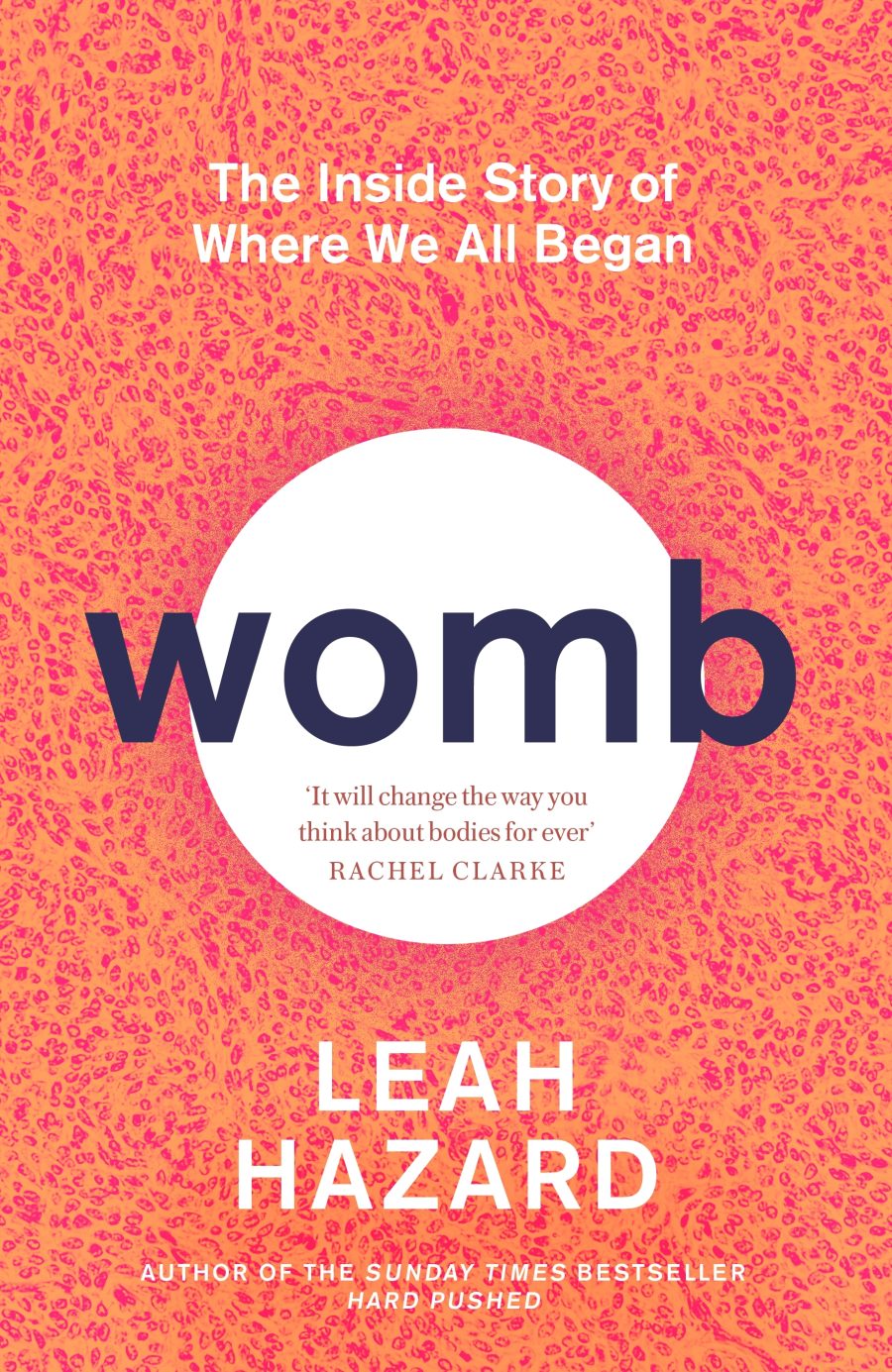 Written with wisdom, warmth and nuance, and combining the author's years of experience as a midwife with medical history, scientific discovery and journalistic inquiry, Womb is an extraordinary exploration of a woefully under-researched and misunderstood organ.